As soon as we install Google Chrome, downloads that we do from this browser are done automatically, it does not even ask us where we want to download the file and if we want to do it by itself.
For that reason, we will see below how to change the location of downloads in Chrome, but we will also see how to configure to ask us in case where we want to save Chrome downloads.
Chrome configures a default location so that everything you download from your browser ends up in the same folder, we'll see how easy it is to change that location as many times as you think necessary.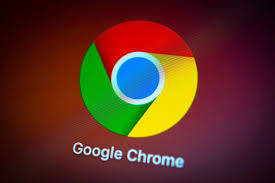 Change location of Chrome downloads
First of all, you have to open Google Chrome.
Once open you have to go to the top right, you will see some points vertically, you must press on them.
A new menu appears with a great variety of options, what you are going to do is to press on the one that says Configuration to be able to find the section of the navigator where we will be able to modify several parameters of the same one .
As soon as we enter the configuration, what we want to change is that the location of the download is not visible to the naked eye. So we go to the column on the left where it says "Advanced configuration".
Here we press where it says "Downloads".
As you will see at first glance the first of the options gives you to change the location. You have to press the button that says "Change" on the right side and choose the new location.
You can also choose if you want that every time you download something I ask you before doing it.
At the bottom it says "Ask where each file will be saved before downloading it" if you mark the option as active, then every time you download something a box will appear asking if you want to save or open it directly, etc.
More Interesting: How to Delete Applications on Android without Root
Conclusion
So as you can see it is not at all complicated to know how to download the location of Chrome downloads. In a matter of a few seconds you will have the location you want configured and above this you can do all the things you think is convenient.
In addition, you can create a new folder in case you want to have an exclusive for Chrome downloads, so it will be a question that from the window where you select the folder so that all downloads are saved, you create the new one that will be where they ended up all the files that you download from browser.
Also Read:How to Fix "The Connection Has Been Interrupted" in Chrome