A while ago Gmail chat was quite useful, in everything. Now Gmail chat ends up being annoying, nothing useful and if we go to the case there are many applications much more agile and above all more used to communicate with colleagues, university, friends, etc. That's why we're going to show you how to deactivate Gmail chat in a few steps.
In the sidebar on the left we can find the Gmail chat which takes up a lot of space to be something we do not use. For that reason the ideal thing would be that you deactivate it in case of being like that and do not worry that it can always be reactivated in case you think it necessary.
How to Turn off Gmail chat
The first thing you will have to do is enter the Gmail website as you would always do. Once you are there. What you should do is click on the gear icon on the top right. Almost under the profile picture.
When you do, a new drop-down menu opens where several options appear. The one that interests us is the one that says Configuration.
In the Configuration page we will see a huge amount of options to configure. The truth is that we do not need to see in detail all the options that Gmail has for us. Because the only thing that interests us is in the upper part of the background on the right where it says "Chats".
Here you will find the option that we are looking for since you can definitely delete the chat. As you can see there are two options: the first is to enable chat and the second to disable chat.
Obviously you must select the second one in order to eliminate it and in case you want to recover it. What you should do is repeat this process and instead of choosing the second option, select the first one.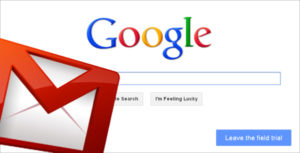 Reduce the size of the chat
In case you do not want to delete the Gmail chat and all you want is to reduce its size so it does not bother you so much. That can be done without any kind of problem.
What you should do is go to the left sidebar and click on your name. Once you do, a new menu with several options will appear. All you have to do is search and mark the option that says Use compact list and go.
The compact list what it does is remove the photo from the contacts so they will enter more into the screen. Also, in case you want to minimize the chat, all you have to do is click on the icon to do it and that's it.
Although in case of not using it always the best is to eliminate it directly and ready. It's not that nobody is going to miss the Gmail chat.