Are you looking for a laptop that you can play games on and can do casual regular work on as well? We have got a list for you. Doesn't matter if you are a heavy gamer, a casual gamer, or someone who wants a bit of all the good features. We have got a small list that's going to make your hunt a lot easier, just like Spectrum customer service makes it user's life easier by providing amazing internet service and customer care.
Let's have a look!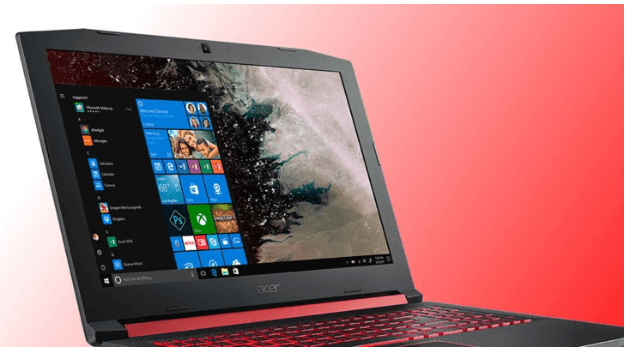 Asus TUF FX 505
At $600 AMD powered laptop is part of the ASUS ROG G- series and is perfect for gaming as well as doing regular everyday tasks. It has a respectable hardware set, The Ryzen based architecture is perfect for those who prefer AMD instead of Intel. The specifications include an FHD 1080p display screen giving awesome quality graphics that are going to enhance the aesthetics of your game to a great deal. Experience super smooth gameplay with this FHD screen running at 120Hz frame rate instead of the commonly used 60fps, moreover the screen is an IPS display making it brighter and better quality display. On the inside, the Asus TUF FX505 is powered by a quad-core Ryzen 5 CPU, 8GB of DDR4 RAM and 256GB SSD plus a 4GB  NVIDIA GTX1650 GPU to give decent gaming performance. 
It's not the most powerful gaming laptop in the world but it can tackle most games in mid-range settings without any issue. The performance can be affected at the low settings of the game, but that's because of the limitations of a single-channel RAM. Despite, as far as the price range goes, these are pretty decent features and performance being offered at this price point. The keyboard is RGB lit with different modes including – breathing mode, color cycle, and strobe. The aesthetics of the laptop are pretty classy as well with sleek metal body and some standard USB ports, and a battery that can last 4-6 hours on regular use, but you would want to keep it plugged in while playing. 
Read more:  Choosing the Best CPU and GPU for Gaming Laptops
If these are the features you are going for while being on a budget, this laptop can be a really good pick!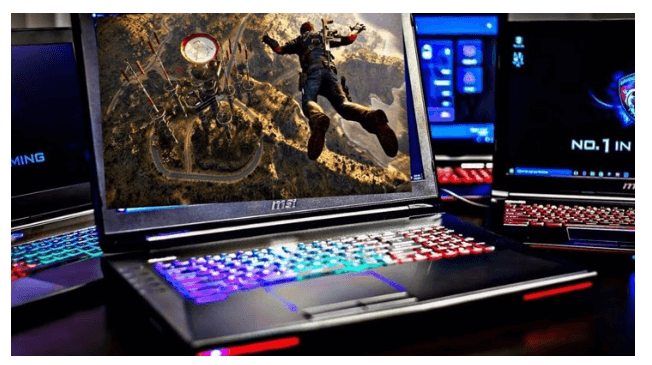 ACER NITRO 5 
If you're looking for a gaming laptop with a balance between gaming power and price, this might be the one for you!
In just around $720 it has good aesthetics, price point and some decent hardware underneath the hood. Acer Nitro 5 is powered by an 8th Gen Intel (i5) core processor, 12GB DDR4 RAM, and 256GB SSD drive. For gaming you'll be getting an NVIDIA 1050Ti GPU with a 15/6" 1920 x 1080 resolution IPS display, which is not so bad, the graphic card can give a pretty solid performance and can play many games from medium to the high setting without much issue. However, even though it's an IPS display panel, the colors aren't as vibrant as you might want it to be and the bezels are pretty thick as well, but considering the other hardware at this price point – this is a small compromise to make. 
One of the best features of Nitro 5 is its expandability, by accessing components from the bottom of the laptop one can add in a 2.5 inch SSD, another stick of RAM and the ability to add an M.2 based SSD which is extremely advantageous to power up! The battery would need to stay plugged in while gaming otherwise it would only last 2-3 hours while gaming and 5-6 hours on regular use. Another minor drawback is that it weighs a little more than 5 pounds so it might be problematic for you to carry it around very often, if you can compromise on that, then ACER NITRO is a powerful option in this price point.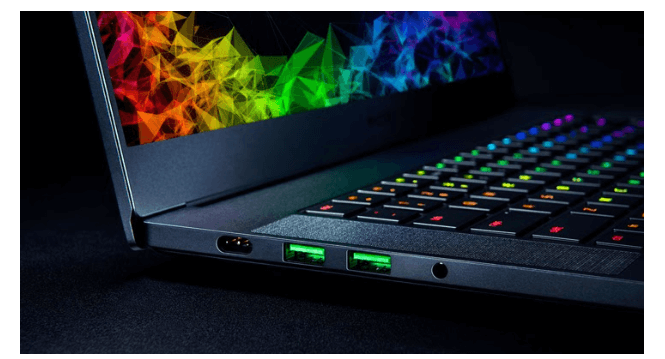 DELL G5 15"
Dell G5 15 is yet another contender for a budget laptop, at $760+ this Intel-powered gaming laptop, with its powerful features is a really good value for money! 
DELL G5 15 is a quad-core Intel (i5) with a 4.0 GHz turbo boost function, 8GB of RAM, 1050Ti graphics card and 1TB hard drive along with 128GB SSD. What you are getting with Dell G5 15 are great storage and powerful game performance. The aesthetic of the laptop isn't so bad either, it looks classy with a blue-backlit keyboard.  The screen is an IPS display panel, colors are strong and resolution is 1920 x 1920. It's not exceptional but pretty decent for a laptop in this price range. It has been compensated with a 1050 Ti graphics card offering a solid gaming performance at 60 FPS and can tackle most games at medium to high settings, even the battery life is very strong along with the cooling of the laptop. Dell gaming laptops always have an edge on durability, good cooling, and power-packed performance. 
Read more;  How To Keep Your Laptop Cool While Gaming
But because of solid hardware, you'll need to compromise on the portability and size. It is not a sleek, light laptop, it's pretty heavy to carry around, and needs quite a space on your desk or wherever you'll keep it. The battery is surprisingly strong as well, on regular use or playing movies back to back it can last up to 10hrs, naturally while continuous gaming it falls to 3-4 hours. You will still need to connect your charger after a couple of hours of continuous gaming sessions. It also includes automatic overclocking technology, in case there is a need for extra horsepower on certain tasks. 
If longer battery life, strong gaming performance, adequate storage, and pocket-friendly are the main elements you are looking for, then you have found THE ONE for you! 
MSI GF 63 
With MSI GF 63, in around $800 dollars you are getting some of the best features a gaming laptop could have. It features a full HD display in 1080p, 15.6" screen of IPS level and thin bezels. Under the hood you'll get a 9th Gen i5 processor with a maximum speed of 4.4 GHz, it also has 8GB of DDR4 memory running at 2666 Mega Hz, you can even expand that storage to 64 GB when desired. Storage wise the GF 63 offers a 256 GB SSD paired with NVIDIA GTX 1650 graphics card for a smooth power-packed gaming session. The design is pretty sleek as well with brushed aluminum top, red backlit LED keys and a glowing logo to complete the look. The cooling system is impressive too with two fans, seven pipes and four exhausts will keep the heating regulated during intense gaming sessions. Carrying it around isn't a hassle either because of its sleek, slim Max Q design and weight of only 1.9 pounds which is remarkable for a laptop with such high-end hardware and price point. 
The battery life, however, is up to 4-5 hours during extended gaming sessions. It has a bunch of useful ports as well. The display is slightly less quality than its competitors, but you cannot expect to get everything in premium quality in this price range of $899. But this one does the job remarkably and modestly. 
ACER PREDATOR HELIOS 300 
Coming at around $1000 this one is an all-rounder! Helios 300 supports a 9th gen i7 six core processor with a top clock speed of 4.5 GHz which is unbelievably fast! Paired with it is a 16GB DDR4 RAM plus NVIDIA GTX 1660Ti graphics card with 6GB of dedicated VRAM – this combination of hardware is power-packed! The display is a 1080p 1920 x 1080 resolution with 144 mega Hz refresh rate for high framing games beyond 60 FPS, with the response time of 3ms the picture quality is greatly improved as it eliminates ghosting and other unpleased artifacts from games. IPS backlighting technology gives brilliant brightness and image quality. 
However the SSD seems out of place compared with the rest of the hardware, with 256 GB, but in compensation to that the Helios the M.2 slot to expand the SSD sticks with incredibly fast driving options. Well, the connectivity ports are well thought out too. The predator sense software that comes with the device enables the user to control fan speeds, lighting, overclocking and game profiles with a touch of a button. The aesthetics of Helios are praiseworthy too, the RGB backlit keyboard's keys are not only very functional but also "AWSD" and "arrow" keys are highlighted for gaming sessions. Long gaming sessions require efficient cooling, and it's made possible with 4th Gen Aeroblade 3D fan which allows 45% airflow improvement. 
Read more:  Factors You Need to Consider When Buying USB Drives
The only downside of this laptop would be the battery life, it can't last very long in gaming sessions, the screen has thick bezels, it's not very portable and the storage is low for a laptop with such high hardware specs. BUT if your main focus is a high performance around a $1000 range, then you should definitely go for Predator Helios 300.
Happy Gaming!
These are some of the best laptops for an affordable price. You'd do well to consider these for your gaming or holiday gift needs. Let us know which one is your favorite.
Author Bio: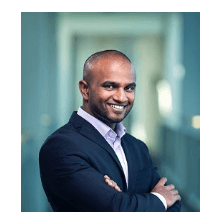 Baldwin Jackson is a content marketing expert who loves to write about the latest technology innovations and trends. When he is not working you can find him gaming or reading ancient cultivation history and culture.