The web development industry is in a perpetual progression phase, with businesses and coding professionals embodying newer technologies for the betterment of the global society. With the globalization of the Internet & Internet-empowered products/services, the web development sector has seen much advancement, spanning from static HTML webpages to web applications.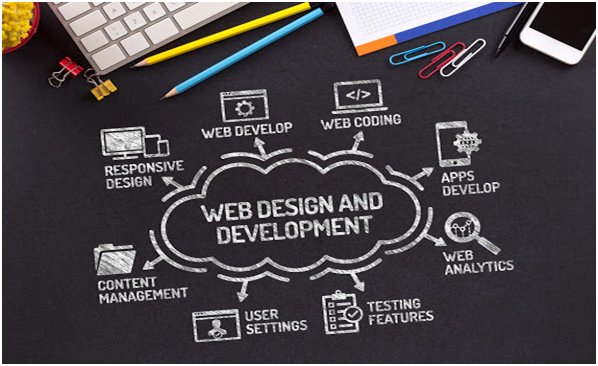 In the 80s and the 90s, the web development was primarily about uploading images & text and linking them to create multiple web pages forming a business website. However, in recent times, changes have evolved dramatically, as nowadays our lives have become a lot convenient with fully-dedicated smartphone applications that let us do shopping even on the move, play games, and so much more.
Over the last two decades, it has been observed that the trends come and fade away go in the web development sector, but today we've carefully compiled a list of five web development buzzing trends you just can't overlook-
Progressive Web Applications
The PWAs are creating a lot of hype recently, in technical terms, a PWA is a web-app which is designed & developed by the implementation of the modern web-app capabilities. These applications present an app-like experience to computer & laptop users. They are stored on the server side and indexed by search engines.
There is an array of reasons why PWAs have developed into such a bigger trend, that even eminent digital names like Microsoft, Alibaba, Forbes, twitter understand the power and progressive future of the Progressive Web Applications. These include, PWAs let people avail the features of these applications in offline mode without the need to download. There are no specific hardware requirements needed to access these applications.
In a nutshell, a Progressive Web Application is a website that has functionality like a native Application.
Various studies and research papers published in the recent past are throwing light on the rapid pace by which Internet users are switching from traditional web browsers to smartphone applications. So, the PWAs are there to change this scenario by providing perks like online accessibility, speed, and on the whole great user experiences.
Technologies To use-
Accelerated Mobile Pages
You probably had come across the terms "AMPs" throw around latterly by your digital marketing manager. Stands for Accelerated Mobile Pages is a project by Twitter and Google that help coders create really fast mobile pages. They are aimed at ameliorating the performance of mobile websites over the Internet.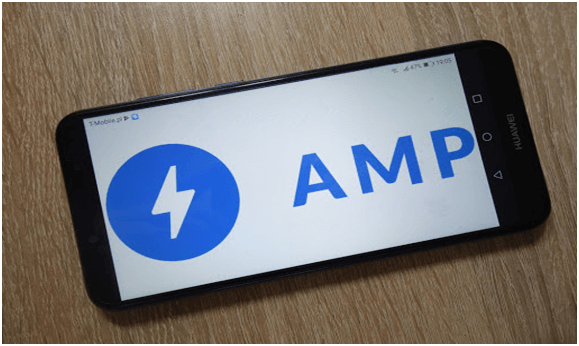 Unlived by Google in the year 2015 with little no hype, today AMPs are one amongst the most talked web technologies. The objective of technology is to improve mobile browsing experiences by providing development capabilities to build websites that loads smooth & fast across a myriad of mobile devices. Do you know the AMPs takes around 2 seconds to load while the non-accelerated mobiles pages appear in about 22 seconds? These numbers are astounding to tell how this technology has become x-factor your business requires to rule the digital world.
Not just performance, the AMPs can boost your SERP positioning's as Google bow down to speed.
Technology To Use-
Responsive Websites
While 2019 belongs to AMPs and Web Applications but the importance of responsive website design is still in trend. The only thing in the past one year has changed is that earlier it was a good-to-have feature, but in 2019 it is a must-have essential if you see your online business making big gains. Having said this, we all know how rapidly mobile browsers are soaring. A report declared the mobile data traffic to increase sevenfold between 2016 and 2021, enough to leverage businesses to have a responsive website design.  Also, they are reports that the most popular used search engine Google is considering to add mobile-first indexing.  So, taking the above, it is true to say that the way Google ranks website will change altogether with the implementation of this policy.
4.Voice Search Optimization
The convenience of web searching has come a long way to voice command browsing. Now, you don't have to tap your fingers to serve your favorite sites. Voice Search Optimization is far more than a trend in 2019; it has already left a trail of impact over the Internet market. A study by Gartner revealed about 30% of the searches will be made through voice by 2020. Not to forget the worldwide gaining popularity of the voice-search enabled smart devices like the Alexa.
It is been predicted that voice commerce sales are going to touch the $5 million mark in the UK and $40 in the United Kingdom by 2022.
From these statics and figures, it is a no-brainer to conclude that Voice Search Optimization is a robust web development craze in 2019.
Technology To Use-
Push Notifications
Push Notifications are a powerful marketing weapon that is quite prevalent in the e-commerce industry. It doesn't just enhance the user-experiences, in fact, present small to big companies the capability to stay connected with their prospective customers. While, the smartphone Apps are convenient & flexible, but web Applications are making a case for the push notifications to be included in your marketing strategy.
The push notifications provide necessary information to the users without the need of forcing signup or obtaining the email.
Tools To Use-
OneSignal
PushEngage
ZoPush
PushCrew
In the end, the above mentioned five trends are mere a handful, there are so many latest advancements and upgraded technologies that can build establish a better-digitalized world. But, without the expertise of Imark Infotech you won't be able to explore the limitless possibilities of these technologies.