Technology has revolutionized our lives. It is true that technological advancement comes with its downs. It is very beneficial to a large extent. Recent statistics show the number of individuals with access to the internet is significantly increasing.  With access to digital devices such as Android smartphones and tablets, people can access information with ease. These developments have impacted how businesses are carried out. For instance, it has become imperative for companies to invest significantly in contemporary forms of product promotion and advertisement. Since people spend most of their time on the internet, businesses have opted to use digital platforms to increase their brand awareness. In fact, a firm that does not embrace digital marketing cannot compete favorably. The buying and selling patterns have changed because of the internet and how accessible it has become. 
How do you define marketing? Well, it should be all about linking up with the target audience at the right place and appropriate time. This means you must make efforts to meet them exactly where they are, and that is the internet. You must embrace digital marketing to survive in this competitive business environment. Digital marketing refers to any kind of marketing taking place online. But is it satisfying? In this blog, we are going to discuss what digital marketing includes. Let us start.
The Definition of Digital Marketing
Digital marketing involves all marketing efforts and strategies using electronic gadgets or the internet. Organizations leverage digital means including the following;
Search engines

Social media

Email 

Other sites
The purpose of leveraging such digital channels is to link with the present and prospective clients. Why is it essential to employ digital marketing? We answered this question at the outset. Unlike conventional marketing, digital marketing primarily takes place electronically and online. There are so many digital marketing opportunities, and therefore businesses can come up with various strategies of linking up with customers online, a place where they spend the best part of their time. Digital marketing involves the use of numerous digital tactics to link with potential clients. 
As a business, it is essential to have a clear picture of how exactly various campaigns can optimize their operations and help to achieve their goals. That is why digital marketing jobs in San Francisco and other parts of the US is gradually growing because of the huge potential they can see in digital marketing. Depending on what they want to achieve through digital marketing, marketers can utilize both free and paid channels available to them to support their objectives. For instance, a content marketer may create a number of blog posts to help generate leads in an eBook recently launched by a business. These blog posts can then be promoted by means of paid and organic in the social media accounts belonging to the business. An email marketer helps by sending email messages to the individuals downloading the book to offer more details about the company. Undeniably, digital marketing requires a lot of effort and cooperation to be fruitful. 
Examples of Digital Marketing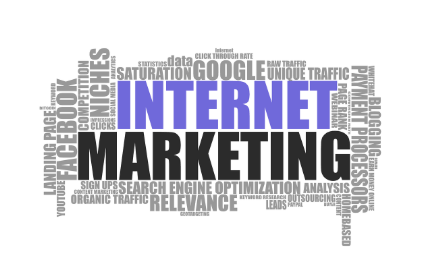 There are different strategies for carrying out digital marketing. The following is a brief overview of some of the channels and procedures that are quite common today.
SEO
SEO is an acronym for Search Engine Optimization. The primary purpose of doing SEO is to optimize your site and help improve ranking in search engines. In doing this, the site receives substantial organic traffic. That is why digital marketing agency like search media is increasingly becoming popular. SEO can take different forms, including the following.
On-page SEO
On-page SEO focuses explicitly on the content of the site. It aims to augment different elements of the website to improve its ranking in the search results. It usually encompasses the direct measures that can practically be implemented on the site. On-page SEO requires constant optimization in order to boost or retain a higher ranking. Digital marketers focusing on SEO are supposed to think critically about the keywords and phrases that potential clients use in their searches. There are different elements of On-Page SEO, including the following
Title tag

Meta tag

Content quality

Keyword optimization

Internal links

Image optimization
Off-Page SEO
Off-Page SEO is concerned with what occurs off the page. It actually depends on distinct pages to enhance the ranking of sites. Link building plays a significant role in this regard. When carried out appropriately, link building can draw massive traffic to a site and consequently improve its ranking. The following approaches are often used in Off-Page SEO.
Link building

Social media marketing

Social bookmarking
Content Marketing
This approach involves coming up with content assets and promoting them with a view of improving brand awareness, drawing more traffic, generating leads, and attracting more customers. The following channels can be used in this regard.
Blog posts
If you write and publish articles on a business blog, you will be in a position to show your experience in the industry, and this helps draw organic traffic. By doing so, you will get a chance to transform visitors into leads 
eBook's 
eBook's, along with whitepapers, can help give more information to those who visit the site. You can get the contact information of the reader in exchange for the content. This helps generate leads and even draw more potential customers. 
Social Media Marketing
Social media marketing helps promote brands through various social media platforms. It boosts brand awareness and draws more traffic to the business. The following are4 some of the channels that can be used in this regard.
Snapchat

Instagram

Facebook

Twitter
Pay Per Click
This is another fantastic digital marketing platform with the potential to improve massive traffic to the business. It involves paying a publisher whenever your ad is clicked. The most common PPC type is Google Ads, though the following are also used:
Facebook paid ads

Twitter ads campaign

LinkedIn sponsored messages.
Other Digital Marketing Channels Include
Affiliate marketing

Native advertising

Marketing automation

Email marketing

Online PR

Inbound marketing
In this day and age, businesses must embrace digital marketing. It is the best way of reaching the target population and dealing with stiff competition in the market. What does digital marketing include? We have looked at various aspects that constitute digital marketing. Let us know your thoughts by dropping a comment below.