Digitalization has taken the whole world by storm, and everyone is going digital whether it's a business or an individual. It is a fact that business models have changed drastically, and many companies are altogether designed in a way that is entirely based on digitalization. If you have already opted for digital solutions for your business, you get a thumbs up from us but if you are still thinking about whether you should go digital; Sorry! But you are just getting yourself out of the competition and compromising on what is a pivotal requirement of this era. You will eventually have to come to the digital solutions one day, so why not get started today?
Businesses going digital
According to a study published in Forbes Magazine, 55% of owners have already opted for digital solutions for their businesses; that number will undoubtedly continue to rise. The argument to not go digital is longer valid as you are losing your profit every day due to your absence on popular digital platforms. The study further reveals that enterprises can increase their revenue by up to 34% by using digital solutions.
Also Read: Tips To YouTube Marketing for Startups
With the above statistics, you should have made up your mind by now that you are going to utilize digital solutions within your business without wasting any more time. If you are already using some of the digital solutions, you should be thinking of scaling up by now. For all of these initiatives, you need an expert to get the job done in the best possible manner so that it may bring great results to your business. A digital marketing agency should be that expert as it is an outsourcing solution with lots of benefits.
Full-service digital marketing agency
When your business enters the digital landscape, a full-service digital marketing agency is necessary. Their team will handle everything from managing and paying multiple account managers to accomplishing your digital goals. Additionally, their services will help streamline the entire digital process, allowing you more time to handle important affairs for your business. A full-service digital marketing agency may have all the listed down ingredients in its recipe for being a great service provider.
Also Read:  8-Step Social Media Strategy to Win the Marketing Game 2019
Website designing and development
The online presence of your business begins with a website that is unique and classy to attract the targeted audience. A full-service digital marketing agency should know the requirements of your company and be able to deliver the best suitable website. The agency will present you with multiple layout and design options of the site and develop a great product as per agreement.
Search Engine Optimization (SEO)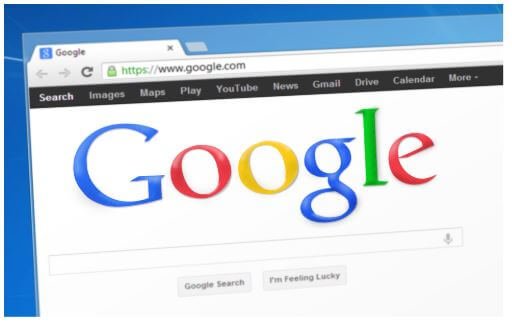 You have developed a great website, but it is not like a conventional shop where customers will just start dropping in. You will have to market your website to reach out to your potential customers. Search Engine Optimization (SEO) is the marketing solution of your website, and the agency will do the SEO of the site to increase traffic to your online shop.
Content Development
Content is the backbone of the digital world. If your content is strong enough and captures potential new clients, then you are on your way to the path of success. Your full-service digital marketing agency should have a strong content development department that keeps on creating the relevant content appealing to the targeted audience.
Social Media Management
There are millions of users on social media channels, and the figure is continuously growing. Social media management becomes vital with the presence of a massive audience. Your digital agency should be able to manage your official social media accounts with great command and efficiency. According to recent studies, 71% of consumers may recommend your brand on social media if they have good experience with you.
Graphic Design
A picture speaks a thousand words, and people love to see pictures, images, and infographic content these days. Your digital agency should be an expert in playing around with the graphics and offer what your audience is looking for in terms of graphic design.
Digital Marketing
You are producing anything and everything on the internet, but if it is not marketed properly; all your efforts may go in vain. Therefore, digital marketing is the area that requires your undivided attention. Your digital agency should be able to constantly analyze and tweak your company's digital marketing strategy and goals. Staying stagnant and never adjusting strategy is a sure sign your agency is not on top of it. 
Also Read:  5 Facebook Marketing Tools You Need to Know
The full-service digital marketing agency is the platform where you always look for 360-degree solutions to all the digital needs for your business. You can completely rely on the agency for Digital Marketing solutions in order to become a tough competitor in your industry.