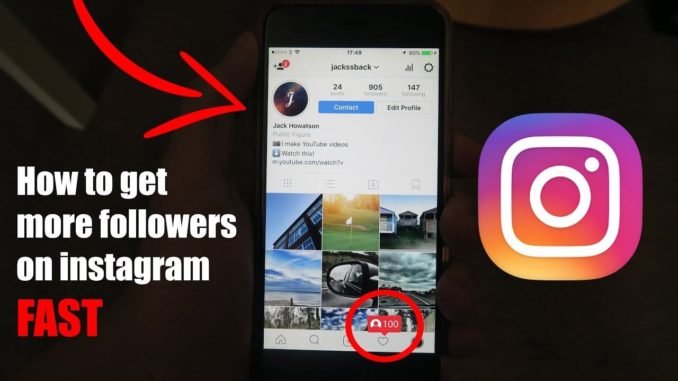 How to get followers on Instagram: 11 effective tips that actually works
Wondering to learn about the ways that help you to get followers massively? You have come to the right place. There are some ways to grow your audience instantly like buying followers and run Instagram ads. Here, you can discover the ways that help you to get followers and grow your business. Let's get into it!
One of the major element that grows your audience is your content. It should be compelling and interesting. Share the content that your audience wants to see. Don't post the boring facts of the business because people will lose interest and there are more chances that they unfollow your account.
If you want to grow your Instagram following count then share your Instagram account on other social profiles and let your followers know you are also on Instagram and follow us to get the latest updates.
Instagram pods is a great way to connect with other people and promote your account. Instagram pods are actually a community of 10 to 15 people who have the same interests. Share your content here to get it in front of more people. Moreover, it is a good way to build a relationship with other people in your niche.
On Instagram. The most important thing that let you reach a lot of people is hashtags. Choose the right and relevant hashtags with your content. Relevancy is the key to stand out because random and irrelevant hashtags will not make your content searchable.
You must aim for getting a feature on explore tab because more than 100 million people visit it every day. In order to get a feature on the explore tab, make sure to post high quality and unique content with targeted hashtags.
People will more likely to return the favor when you follow them and like their post. When you follow other's account, they will also visit your profile and tap the follow button.
On Instagram, one of the most important that you need to do is to share your content consistently. Keep at the top of other's mind by sharing post more often. If you post bi-weekly and once in a week, people will never follow you.
In order to get more followers, it is essentials to post at the right time. Use Instagram analytics and figure out what is the best time to post when your audience is most active.
If you are busy at that time when your followers are most active on Instagram, schedule your post to get higher engagement.
Buying followers are an instant and easy way to grow your audience on Instagram. When you buy followers, you will get hundreds of followers within minutes.
Write the compelling caption to engage more people with your content. Ask a question at the end of your caption and draw the reader's eye by including emojis. Try different caption length with your posts. If your visuals are more powerful then write a single line, you can also tell a story to explain your videos and visuals.