Looking for security cameras which can actually make you feel safe and secure? Say 'yes' to Arlo security cameras which are equipped with bundles of latest features. With features like a rechargeable battery, night-vision, audio detection, it is one of the foremost choices over any other security camera. It offers an assortment of accessories which enhance its performance and make it better. Accessories like Arlo Solar Panel which enhances its battery life and provides seamless power to both Arlo Pro and Arlo go camera.
Read more Interesting Articles: What Is Digital Marketing and How to Use It
With Arlo Solar Panel, you will not require to charge your camera again and again. Just install it and get rid of charging your Arlo Security camera. Have an eye on some of the accessories which come along with it. It includes  Solar panel, 6 ft (1.8 m) power cable, Mount, Quick start guide, Window decal, Mounting screw kit, Wind brackets, Extension bolt. These mounting accessories help it install and configure it in a proper way. 'Talking about its setup' it is a child's play only when you know the accurate procedure.
Note: Arlo pro-solar panel works only with Arlo Go and Arlo Pro camera.
With Arlo Solar Panel, you can do followings:

–
It can be connected with both Arlo pro and Arlo go and you will never have to charge them again.

It is completely weather-resistant and have adjustable mount for an easy installation.

In addition to it, you get 2 years of manufacturing warranty.
Read more Interesting Articles: Is SEO Link Building Still Important This 2019?
Set up it in an accurate way and get the best out of it. Below-given information will help you install at outdoor location.  
How to Setup Arlo Solar Panel at the outdoor location?
Install it and keep it in direct sunlight for a few hours. We have listed the steps to setup it. Just follow the steps and apply the same for its successful installation.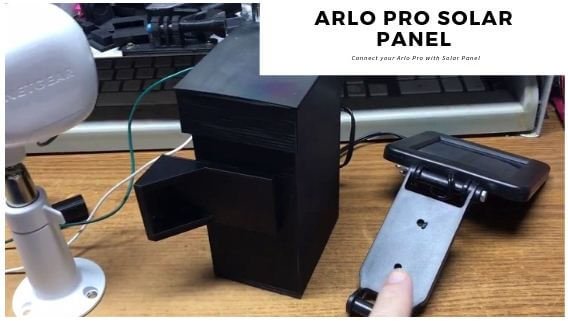 Choose a location near your Arlo camera (make sure mounting it on the south side).

     

Use mounting accessories and secure the mount nearby your camera.

     

Now, attach your Solar panel.

     

Adjust the angle in the proper way so that it can get the most out of it.

     

Make sure that your Arlo battery is more than 90% charged.

     

Now, connect it to the camera.
This is how you can easily set up your Solar Security Camera. In order to make it more useful and for further details like how to use it and other instructions, you can get in touch with the Arlo officials who are always available to help their customers. You are just one step away from availing world-class service from the team. No matter what queries you have in your mind, just connect with them and avail an instant help from the experts who are 24/7 available for your help. For further assistance, get in touch with them.
Read more Interesting Articles: 5 Tips To Improve Your YouTube Marketing Strategy
Summary
The article consists of information about the Arlo solar panel which increase battery life and get rid of charging it. Furthermore, we have added the steps to setup it.
Read more Interesting Articles: Digital Marketing Is Powerful, Impactful And Effective