Spying on iOS devices has never been easy. However, if you are looking for a reliable and invisible iPhone keylogger, you are in good company.
Using an invisible iOS keylogger lets you record keystrokes on an iPhone and other devices.
This article reviews the top 5 invisible iPhone keylogger apps. There are many spy apps that promise to provide keylogger feature, however installing them is hectic. Some are scams that are basically worthless.
When looking for an iOS keylogger there are 2 main factors that must be considered. First, the app must be totally discreet in its operations and second, it should be very easy to install.
Part 1: Cocospy – The best keylogger for iOS devices
Cocospy is quickly becoming the go-to phone surveillance app because of its keylogger feature. The app has a very big user base numbering millions across the world.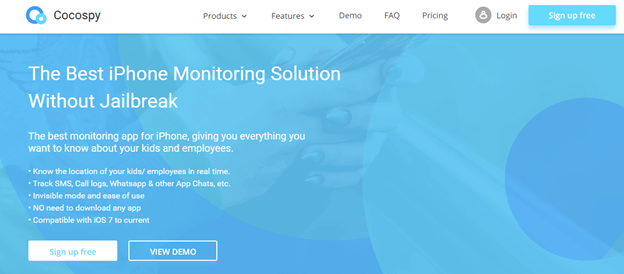 Also, the app has been featured in several reputable media outlets such as Forbes. For sure, you don't attract the attention of such media outlets by providing mediocre service. Cocospy offers more than 35 features.
Besides the huge user base, the reputation and features, it is evident that Cocospy is a legit phone app. Its keylogger feature rivals any of the best iPhone keyloggers around.
Reasons why Cocospy is a top choice
What's more you don't have to jailbreak the target iPhone to install the app. Also, the fact that you won't need to download and install the app beats other iPhone keylogger apps hands down.
These make Cocospy top keylogger for iPhone.
100% legit and safe
This iPhone keylogger app is totally legit and safe to use on your target iOS device. Cocospy's versatility and privacy form the basis for this app's reputation.
It does not share personal data online ensuring you and your target are safe.
Web-based solution
Cocospy is a web-based phone surveillance app. Its keylogger feature is accessible via any web browser. You only need top login to your Cocospy dashboard to access it.
As a web-based solution, you won't need to install anything on your end to access this feature.
User-friendly interface
Cocospy dashboard is easy to use since all the features are organized on one panel. The design is sleek and very beautiful. Also, creating an account and using this app is a straightforward affair.
Operates in Stealth
On iOS devices, the app works in stealth from its installation to its surveillance operations. Unless, you tell your target, they have no way of telling if you are spying on them.
Using Cocospy to spy on iPhone and other iOS devices
To get Cocospy running on the target iOS device, some steps need to be followed. These are:
Step 1: Opening an account at the official Cocospy website. To fully access the keylogger feature, make sure you subscribe to a plan that suits you.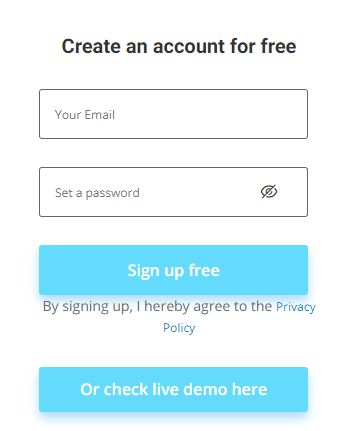 Step 2: To set up the target iOS device, provide the iCloud credentials of the target device and verify.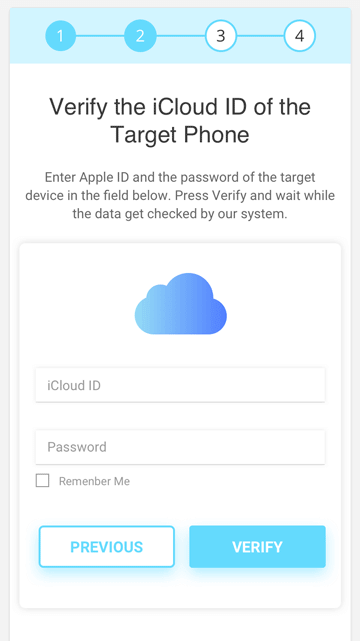 Step 3: Cocospy will take some minutes to sync the data. When it's done, click 'Start'.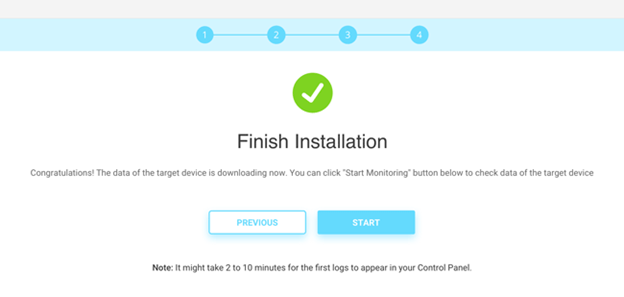 That's all you've set up the target iOS device.
Step 4: Now, login to your Cocospy dashboard and scroll down to the keylogger feature.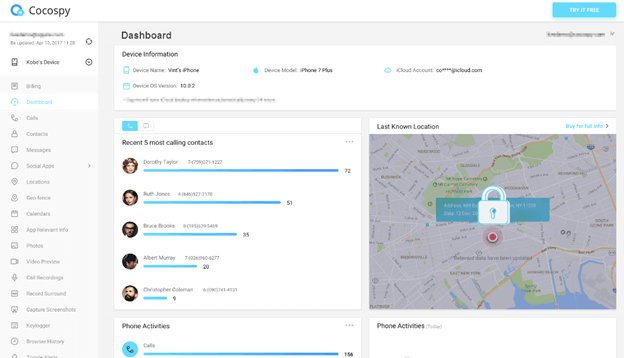 There, you will have access to all the keystrokes recorded on the target device.
Part 2: Spyic
Spyic is the only phone surveillance app whose keylogger capabilities can rival those of Cocospy. Just like Cocospy, you won't have to jailbreak the target iOS device to install the keylogger.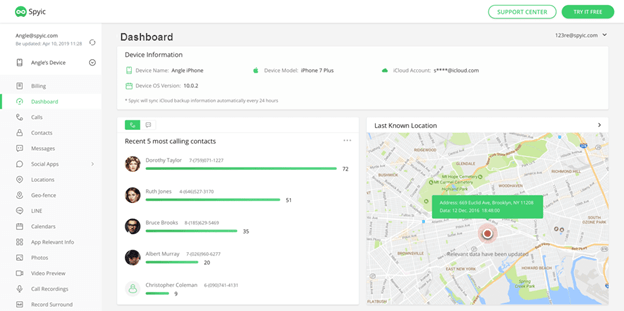 Also, the app enjoys a very good customer approval rating of 96%. It is no coincidence that Spyic has such a rating. Its features, 24/7 support services and the ability to install the app remotely make it a reputable keylogger app.
Spyic iOS keylogger uses iCloud backup of the target device to record all the keystrokes. This is only requires the user to activate iCloud backup on the target iOS device.
As you may have noticed, the keylogger app operates like Cocospy.
Part 3: iKeymonitor
This app mainly targets parents who want to monitor the keylogs of their children. Although the features and the design are good, it comes at a high cost.
So, if you are looking for an affordable iOS keylogger, iKeyMonitor may not be the one. Cocospy is a better option that provides similar functionality at an affordable price.
Also, to access the advanced features using iKeyMonitor, you must jailbreak the target iOS device to install the app. You would expect better for a high price that is several times higher than the more reliable Cocospy.
Part 4: Copy9
This is a decent keylogger that focus on business owners and parents. Apart from providing keylogger capabilities, the app comes with a few more features.
Although its website doesn't provide much on how the app works or its offerings, you will pay a premium.
Part 5: Spyera
This is one of the apps that work on phones and computers. Although the app comes with some pretty decent features, it still lags behind those of Cocospy.
https://www.techcommuters.com/wp-content/uploads/2018/09/spyera.jpg
Some of the features are lacking but you will still have to pay a higher price for that. For an expensive iOS keylogger, you should expect some advanced technology.
Sure, that is true, but for this app, you still must root the target iOS device to install the app. That's not you would consider reliable or convenient in phone surveillance.
Conclusion
This article has brought to your attention the top 5 iPhone keylogger apps for iOS devices. However, Cocospy differentiates itself from the pack with its convenient and reliable keylogger feature.
In the phone surveillance industry, Cocospy boasts of some of the best customer approval ratings. The huge user base, use of advanced technology and discreet operation of this keylogger makes it worth recommending.