Starting your blog? It's a great platform to display your hobbies or share your knowledge via your own website globally. Not only this, but it also helps to represent your brand all over the world.
Blogging was first started in late 1990 and since then has been popular till today. Previously, it was used as a unique platform for sharing a person's feelings, thoughts, opinions or experiences – either a journal or diary with minimum followers. But now, it is used by millions that not only include individual but also businesses. Blog is very easy to launch and you can become a self-proclaimed "expert" with it.
You can build your own blog using WordPress. It is the most popular blogging platform and offers easy to use interface. Therefore, even a newbie can start his own blog using WordPress. After developing your blog in WordPress, you will need to host it on the server so that it is accessible to all. For this, you will need to find the best and cheap WordPress hosting India provider. Since the web hosting market is quite flooded with several web hosting providers, it would be difficult for you to select the best one.
Check the review of the best and affordable WordPress hosting provider – MilesWeb.
MilesWeb at a Glance
MilesWeb today ranks as one of the best web hosts globally and is popular for its managed web hosting services. Launched in 2012, the company has been successful in completing all the web hosting requirements of all types of businesses. They aim at offering best, reliable, fast and affordable services to their clients.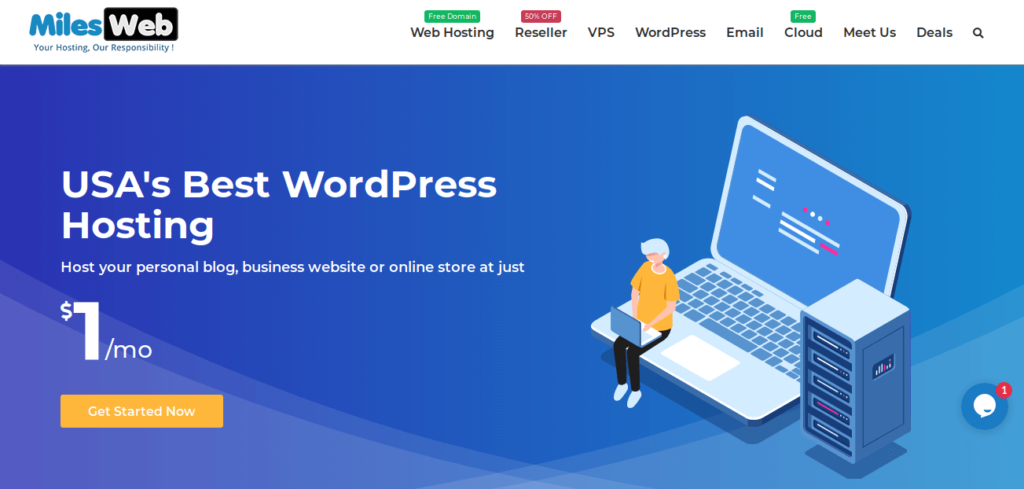 Their web hosting services comprise of shared hosting, dedicated hosting, Linux reseller hosting, VPS hosting, WordPress hosting, cloud and business hosting. This indicates that they have everything for everyone. Apart from this, they use the latest technologies on their servers. They see to it that the customers get improved website performance.
WordPress Hosting Plans
MilesWeb offers three managed WordPress hosting plans – Ace, Heart and Diamond.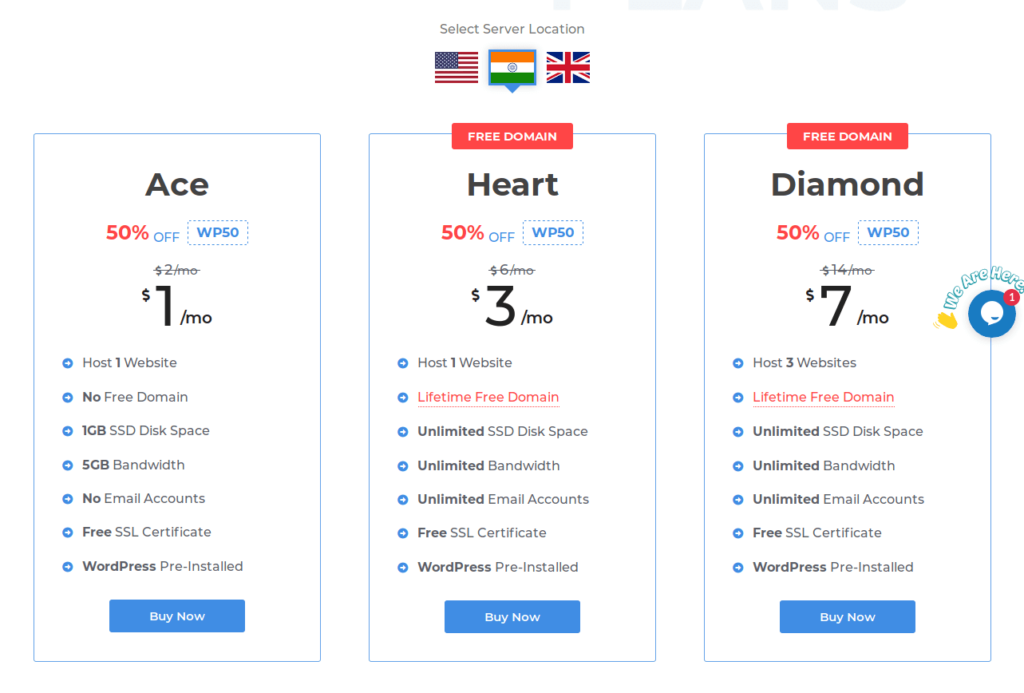 Features of Managed WordPress Hosting
Lifetime Free Domain: Thinking about buying a domain name? Don't worry as you get a free domain for lifetime. That means you don't need to pay for the domain until you are using their web hosting service. You get a .COM domain for free with their Heart and Diamond plans.
Automatic WordPress Updates: Tiered of manually updating your WordPress? Switch to MilesWeb as they offer automatic WordPress updates. There is software at the backend of your website that automatically upgrades your WordPress to the latest version. Their technical professionals keep a watch on the new releases and ensure updates related critical WordPress platform, plugins as well as other specific ones are installed on your platform immediately after their release.
Fast SSD Storage: All the managed WordPress hosting plans comprise of SSD disk space that offer high performance as compared to traditional drives.
Free SSL Security: All the websites hosted at MilesWeb are SSL certified. That means the information shared between the browser and server is encrypted. Information such as credit/debit card details, NEFT bank details as well as personal information remains secure.
WordPress Preconfigured: You don't need to install WordPress as it is pre-configured in their managed WordPress hosting plans. It comprises of certified themes and plugins.
Fast Provisioning: You don't need to wait for long to get your account setup. The scalable cloud architecture helps in launching cloud instance within few clicks.
Secure Email: Their WordPress hosting plans come with unlimited email accounts that allow you to create unlimited email addresses with the support of IMAP/POP/SMTP.
Datacenter Choice: They allow you to select your choice of server locations from the global locations.
Technical Features of Managed WordPress Hosting
Cloudflare Railgun
HTTPS By Default
GZIP/Brotli Compression
SFTP Access
WP-CLI
Dedicated WordPress Support
CDN
Cloning
Server-side Optimizations
Caching
Why MilesWeb is a Perfect Web Host for Your WordPress Website?
Fully Managed WordPress: Their managed services have made them popular all over the world and in the web hosting niche. They take the complete responsibility of server management so that you can focus on business growth. Their experts handle all the WordPress updates, technical stuff, server optimization, tweaking PHP versions and monitoring.
Free WordPress Migration: Their experts are available 24/7 and so you can migrate your website at any time. You can specify your preferred timing and they will migrate the website for you at that time. All your data remains safe while migration and it is done for free.
Built for Performance: Their servers are built in such a way that they ensure high-performance and faster page loading speed. Their managed WordPress hosting plans are based on the latest Intel Xeon processors with SSD storage and hardware RAID 10.
Apart from this, they also offer 99.95% uptime and 30 day money back if you aren't satisfied with their service.
Conclusion
After going through this review, you might have got an idea about why MilesWeb is popular for its WordPress hosting. They offer managed WordPress hosting which is not only best but also affordable for all types of businesses.