Technology indeed bound us. Are you wondering how? Holding damage or formatted hard disk, which holds our essential documents and we are unable to recover them, proves that we are helpless in front of technology. However, technology have its share of pros too, which make us able to fix that damage hard disk and recover our precious lost data.
Nowadays, we can easily find a huge range of professional data recovery tools, which help us to recover data from external as well as internal hard disk drives. However, choosing the best and secure tool is the concern for users because most of the time some software make the situation more pathetic. So today, we are going to discuss what things we should notice while choosing hard drive data recovery software.
If you are a nontechnical person and have lack of knowledge about technology or don't know what features best data recovery software should have then read these tips.
Read More Interesting Topics:
How to Recover Data From a Corrupted Internal Hard Drive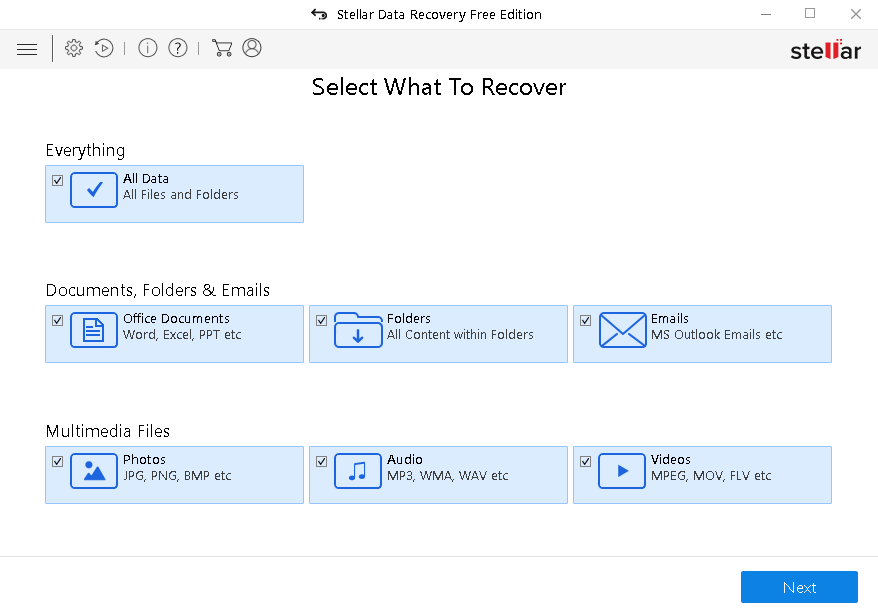 Software should have easy to use interface which requires less effort and generate maximum output.
Should support almost all types of file formats.
Software should have feature to search undetectable hard disk.
Recovery tool should recover data from RAW or Unallocated space.
Should have ability to recover deleted or lost partition.
Software Free demo edition should be available so you can test software without spending money
Software need to have ability to work in all circumstances such virus attack, formatting, file system corruption, etc.
Believe it or not, there are various outstanding data recovery tools available which really works well to recover your lost data. From the vast range of best free data recovery tools; I found Stellar Data Recovery – Standard as the safe and reliable tool. This tool not only allows recovering data from partitions even it helps to recover deleted or lost partition from disk drives. This tool has a bunch of features, which allows to retrieve data from emails clients, and lots of other types of hard drives.
Conclusion: Recovering data is tough but not impossible if you have the best data recovery tool. The best data recovery software is the one who can work in all data loss circumstances. No matter how you have lost your data whether accidentally formatted hard drive or data vanished because of file system corruption, that data recovery tool should recover your data. Stellar data recovery free edition developed to cover all data loss circumstances and found as the best one among the wide range of data recovery programs.
Read More Interesting Topics: How To Retrieve Permanently Deleted Files From Pen Drive