Consumers have been buying online for years and this trend isn't going anywhere. Indeed, when physical stores reopen, the usage of online shopping will most likely maintain its dominance gained during the lockdown period. This trend demonstrates that online shopping is bigger than ever, and content creators can use this growth as leverage and create what we call unboxing videos.
Unboxing is basically a highlight video. It's the showcase for a newly acquired product showing what to expect if you, the buyer, were to purchase such products. Unboxing videos are bigger than ever due to the rampant rise of social media and as such, interest in this type of content is on a constant rise. So if you plan on posting the best possible unboxing video, you should find an online editing software, like an online video maker, for example, to help you out.
Why are Unboxing Videos Becoming Viral?
As a matter of fact, everyone loves to talk about their newest shopping. And unboxing videos are great ways to make use of this hobby. It's normal to see unboxing channels that have a big following, especially on youtube. 
According to thinkwithgoogle.com, unboxing video views have increased by 57% over the past year. Not only has the unpacking genre grown greatly in popularity but also the number of videos has risen by more than 50%. Want to find an online editing website, Promo.com will be your answer. They have a lot of cool templates and it is royalty-free.
So How Does an Online Video Maker Create Attractive Unboxing Videos?
Every winning online video is dependent on 3 major factors: Idea, filming, and editing process. Come up with a great idea, and then you may start filming your unbox videos with your smartphone to acquire some experience. If you start now, you may increase your unboxing skills and participate in an upwards trend. And an online video maker can help to perfect the editing process.
Here Are 6 Useful Tips For Creating Unboxing Videos: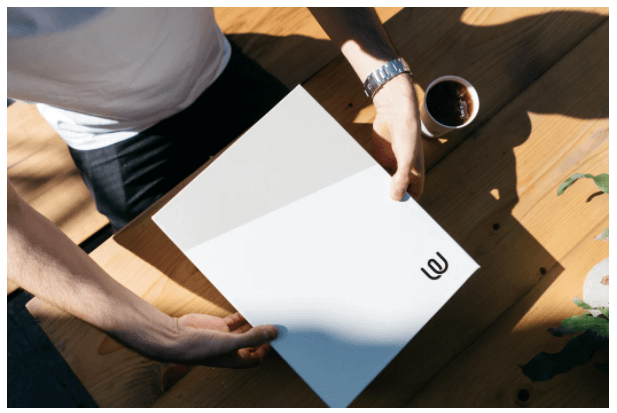 Tip 1: Choose a Niche
To be able to attract viewers to your unboxing video, you should choose a product that you know the best. For example, if you love scents, you could create a channel reviewing and unboxing perfume bottles that you have never smelled. Over time, you'll gain more experience in this area, and build trust with your viewers at the same time.
So, ask yourself, what kind of unboxing content are you going to follow? For starters, it depends on your hobbies and expertise. If you're a vehicle fanatic, you can try making videos about cars, tools and gadgets. Love gaming? You can try unboxing the newest version of Playstation or Controller. There are plenty of topics you can choose from for your first video. Just make sure that you know your field well enough so that it could be more fun to play with. 
Tip 2: Add Personality to The Video 
At its core, the idea of an unboxing video is to showcase a product. But generally, the majority of unboxing videos can be rather dull. By inserting a bit of personality in it, you are creating more engagement with your viewers. Thus, a viewer comes in for the product and stays for the content creator. The key to performing your best in front of the camera is to be yourself. A good script can help you to speak more comfortably and feel more confident. Thus, by scripting your idea, you can note down crucial key points of your video. Therefore, you won't leave out any interesting facts about your products. 
You could never go wrong with good preparation. Make sure that your surrounding environment is ideal for filming. Prepare yourself with the confidence and ability to speak fluently. You don't want to come off as a robot who looks soulless on your video. Thus, don't forget to speak clearly and add a friendly smile so that your video can attract viewers.
Subtitles might be helpful in order to make your videos easier to follow and more accessible. An online video maker will be needed to improve your voice and add subtitles before publishing. 
Tip 3: Be Extra Careful With Your Setup
Setting up your camera like a professional studio is excellent for an unpacking shot, although it is not required. To make a perfect high-definition video, all you really need is one high-quality camera. A tripod can help to keep your camera still for cleaner shots. You'll almost certainly require video editing software, which you can easily acquire for free or at a moderate cost. As you earn expertise, you will be able to invest in more equipment as needed in video editing.
When given the option of using what you have or purchasing better equipment, you should choose the latter since it will raise the production quality of your content. It is important to note that unpacking videos are about showcasing the contents of a box in greater depth. If you don't have a high-quality video to show your audience the tiny details, they may lose out on the information they want. A nice camera, microphone, and even a tripod will help you add value to your productions.
Many unpacking films show the narrator standing behind a table holding the package. Tables are often waist-high to the narrator, allowing you to capture both the person and the goods in a single frame.
Tip 4: Have a Solid Release Schedule
Try to stay up-to-date on new products in your target market so you create content earlier than your competitors. This will attract more viewers as they will most likely click on your video during their product research.
Keep in mind that the unpacking video industry is highly competitive. Depending on your topic, you may have to compete with well-known unboxing channels. Content creators can't expect to gain viewers by focusing on last year's items. However, there is a market for showcasing old products like first-generation Nintendo game systems or antique Star Wars action figures. Classic products like this will always be popular.
Your best chance is to stay up to date on product release dates and unbox them as soon as possible. While punctuality is essential, your personality and intelligent reviews might gain subscribers who value different points of view.
Tip 5: The Product is The King
It's tempting to want to take your time opening products in unboxing videos. A content creator may think it's wise to build suspense to increase your video length. But remember that you are competing for viewers' attention with dozens of other creators. Keep your introductions brief and get to the unboxing quickly.
If you want to add more substance to your video with the help of an online video maker, you can pursue some other ideas. Consider comparing the product you're unboxing to other similar items. Maybe read some online customer reviews. Remember that many viewers will be coming to you to find out how well the product performs. If you can cater to that need, you may be able to keep them coming back.
Tip 6: Highlight The Product's Condition
An Online video maker tool can enhance your films by highlighting the utilization of your new product. For example, if you're unboxing a new kitchen gadget, put it through and show its practical application. This type of video does more than merely highlight the goods. It helps you establish yourself as an authority in your field. Which is perfect for a content creator that focuses on a single niche. 
Content creators can create a follow-up video to review the product once it has been used on a regular basis. If you purchase a new laptop, make a second video after the unboxing to give your thoughts after a period of time. Many individuals will not rush out to buy big-ticket products like electronic devices on day one. They'll want to know how it works in real life. An online video maker can help in sharing share this knowledge in style.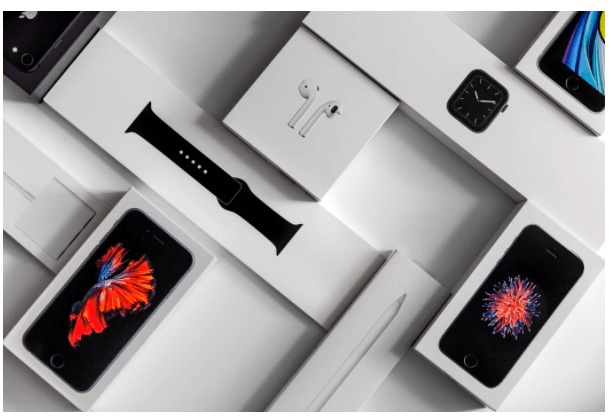 Parting Words On Online Video Maker
If unboxing is your cup of tea, I only have one piece of advice; Don't get too comfortable. Like any other type of content, the best strategy is always to raise the bar. Never take your audience for granted, and always stay one step ahead of your competitors. So, go unbox some items!!