For every individual, retirement planning is a crucial aspect of their investment decisions. You spend your entire life working hard to fulfill financial responsibilities towards yourself and your loved ones. A pension plan ensures that you can enjoy a life of comfort and financial independence at a later age. 
As you start reaching the retirement age, most people get anxious over the loss of a stable income source. You can start planning early and get a suitable pension plan to avoid stress. The best pension plan is one that covers your future expenses and allows you to maintain your standard of living. 
But it is essential to begin planning as soon as possible to get to that point. Your retirement goals may be to travel, set up a business, or enjoy quality time with your family. The financial support from a pension plan enables that if you project the needs appropriately.
This includes estimating the time frame for the pension plan to grow, charting the possible expenses, number of dependents, if any, and assessing your risk tolerance. The entire process of retirement planning can be boiled down to three crucial steps. Let's discuss them in detail to help you plan for retirement in a more organized manner:
1. Analyze Your Future Expenses
It is incredibly crucial to be realistic about your spending patterns in the future. Your retirement needs depend on your lifestyle and financial profile. Most people take a pension plan to support themselves and their spouse. However, if you have dependents that will extend after retirement, you can choose the best pension plan accordingly. 
When you understand the demands that need to be met with a pension plan, it is easier to create an investment portfolio. Generally, people believe their expenses will inevitably reduce after they retire. This assumption may not be correct when you look closely. 
The pension plan you choose should account for factors such as inflation and the increasing cost of living each year. Furthermore, since you will no longer be working for several hours every day, you may have more time to fulfill personal dreams that require financial support. Estimating the future expenses accurately today allows you to gear up on saving your money in the present with the best pension plan.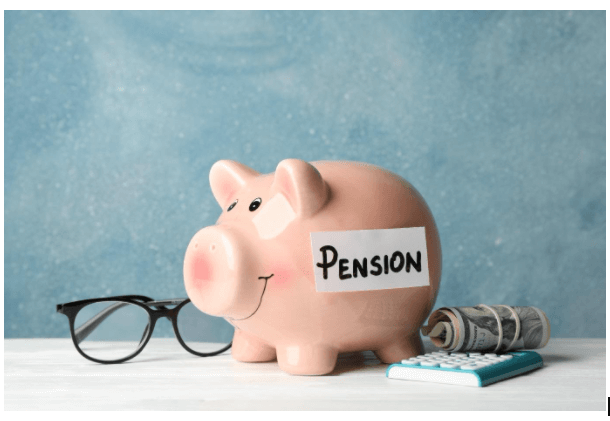 2. Invest In A Pension Plan
Investing in a pension plan is an advisable way to plan for your retirement. It gives structure and discipline to your saving habits. Today, you can find several kinds of pension plans available with varying features and benefits. You can also determine the best pension plan by assessing your requirements. 
For instance, a pension plan may offer a regular income till you or your spouse is alive. There may be other options of a pension plan that has an investment component to it. That way, you can grow your savings at regular intervals and speed up the process.  
Depending on the life stage, when you invest in a pension plan, the investment amount can vary. It is in your best interest to invest in a pension plan when you have a stable income source in your younger years. You should look at your current financial obligations against future objectives to invest in the best pension plan. 
Understanding the time horizon for the pension plan is also a vital factor. As time passes, your financial responsibilities are likely to increase. The earlier you start investing in a pension plan, the more time you have to meet the goals. 
3. Get Your Health Covered Under An Insurance Plan
Healthcare expenses can be a substantial cause of drain on your savings after retirement. As an older person is more vulnerable to medical issues, it is wise to have a separate investment portfolio to cover that. Apart from a pension plan, it would help if you also consider a health insurance plan to cover your medical bills. 
Additionally, if you know what is life insurance and how it can be modified to include health coverage, it can serve the purpose as well. With suitable riders such as a critical illness rider, you can strengthen the coverage of your insurance plan considerably. 
A compelling reason to get health coverage along with a pension plan is the increase in life expectancy. According to studies, life expectancy is going to exceed 70 years by 2022. 
When you are in your younger years, it can be difficult to imagine life after retirement. It is best to be prepared and safe rather than sorry. 
Hence, you can put together the best pension plan for your post-retirement years once you consider the aforementioned factors. Make sure that you set achievable goals based on practical expectations and make productive investments.