Every person is constantly on the lookout for ways to generate income and secure the future of their loved ones. This is necessary as anyone can experience tragic events in life.  
With this in mind, people invest their money in several financial instruments, each with few benefits. One such instrument is a money back policy. It wouldn't be wrong to say that a money back plan is among the most popular life insurance plans.  
However, before you invest your funds into a money back policy, let's learn about it in detail. 
What is a Money Back Policy? 
As its name suggests, a money back policy is a financial instrument that gives money at regular intervals. The money back is paid during the tenure and is a percentage of the sum assured.  
A money back policy is an ideal option for people who wish to get a guaranteed interest on their investment along with regular payouts.  
Moreover, this policy offers the twin benefits of protection and investment. It pays money at regular intervals and offers a lump sum amount in case of an unfortunate event.  
Features of a Money Back Policy  
A money back plan provides a host of benefits to the investor. In addition, most companies come up with new features every now and then. Let's take a look at the features of a money back policy.  
Guaranteed Returns  
One thing that puts a money back policy ahead of other market-linked plans is guaranteed returns. It is the perfect option for individuals looking for a safe investment. Since this policy also provides life insurance cover, a conservative buyer would find it the best to invest money.  
Income During Lifetime  
A money back policy promises to pay a specific amount of money at regular intervals to the policyholder. These are known as survival benefits, which accrue every few years and acts as a second source of income.  
The funds received can be used to make deposits for a house, pay loans, pay the children tuition fees or even go on a vacation.  
Income on Maturity  
A money back plan works like a life insurance policy and pays the sum assured on maturity. The returns are guaranteed, and investors get the amount as promised at the start of the policy.  
Income on Death  
Under a money back policy, the nominee assigned by the policyholder receives a sum assured in case of an unfortunate event with the insured. This is in addition to the bonus paid by the insurance company to the nominees.  
Benefits of a Money Back Policy  
A money back policy offers several benefits, which is why it is a preferred mode of investment. Here are a few ways in which a money back plan can benefit you.  
Provides Sum Assured  
In case of tragic events, the insurance company pays a lump sum amount to the nominees as the sum assured. This amount can be used for several purposes and offers financial stability for your loved ones.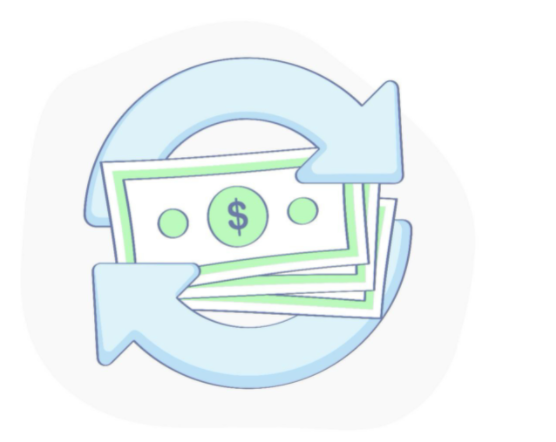 In addition, the insurance company provider pays survival benefits on maturity. This helps you fulfil your financial goals like funding your child's education, buying a dream house, etc.  
Comes with an Insurance Cover 
Although a money back plan seems like an investment instrument, it also acts as an insurance instrument. You can choose a suitable plan that would help fulfil the financial requirements of your loved ones. It would also provide a financial net in your absence.  
Low-Risk Profile  
Investment products such as bonds, equities, and mutual funds are affected by market fluctuations. With a money back policy, you get guaranteed returns at regular intervals.  
The regular income from a money back plan makes it hassle-free and dependable. This can be an ideal pick for individuals who prefer keeping a low-risk profile.  
Offers Additional Bonuses  
Additional bonuses are revisionary bonuses that get added to the money back policy every year. These bonuses get paid out on maturity. Some insurers also provide a final bonus at the end of the term of the plan.  
Provides Tax Benefits  
The premium paid under a money back policy, just like life insurance premium, allows a tax rebate under section 80C of the income tax. However, the premium amount must be less than 10% of the sum assured.  
For individuals looking for assured returns, life cover, and low risk to safeguard their family's future, a money back plan is the ideal choice. It also offers periodic returns and tax benefits.  
But before you invest in a money back policy, make sure to analyze your financial goals, how much funds you can invest, and how long you want to stay invested in the plan. With these things in mind, you will be able to choose the right policy for yourself.