Texas remains one of the dwindling number of states without a proper medical marijuana program. While it permits weed products with up to 1% THC, residents must consult a licensed physician to gain approval. From there, they are added to Texas' Compassionate Use Registry.
The above is a lot of trouble to go to when the result is access to a product that's little better than standard CBD oil. However, one must ask: "Is CBD legal in Texas?" This article provides a definitive answer.
CBD in Texas: What Are the Rules?
We're delighted to inform you that buying CBD in Texas is perfectly legal. The main caveats are that the cannabinoid must come from industrial hemp and have a maximum THC content of 0.3%.
This development came about primarily due to the passing of the 2018 Farm Bill. One element of this important legislation stated that it was now federally legal to grow hemp with a maximum THC level of 0.3% by dry weight. Each state was invited to submit a hemp cultivation plan to the United States Department of Agriculture (USDA).
In June 2019, House Bill 1325 was signed into law by Governor Abbott. It eliminated the prohibition on hemp cultivation with the new rules broadly in line with what was outlined in the 2018 Farm Bill.
However, it is worth noting that, like the Farm Bill, HB 1325 didn't legalize CBD in Texas, only industrial hemp cultivation. A significant proportion of hemp grown in the Lone Star State is for the cannabidiol market. As such, most counties tolerate the sale and use of CBD oil products. There is a suggestion that Tarrant County is following a different path, though there aren't reports about CBD sellers and buyers being prosecuted there.  
You can buy CBD in Texas from one of the thousands of brick-and-mortar stores. Alternatively, you can invest in a top-rated brand such as PureKana or Premium Jane. Both are highly regarded CBD companies that ship to the great state of Texas. In general, online sellers can offer a wider range of products for a much lower price than their brick-and-mortar equivalent.
It is also essential to only buy CBD in Texas from vendors that provide updated third-party lab reports.
No COA = Potentially Big Trouble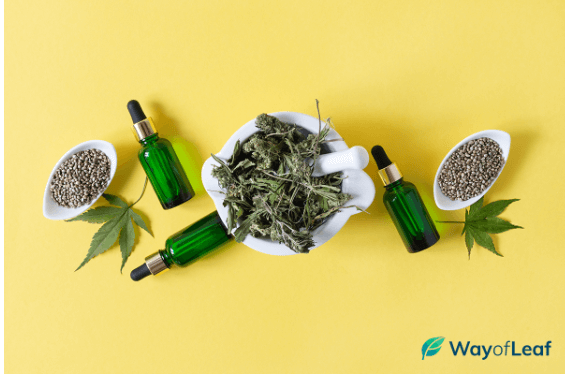 CBD is generally associated with mild adverse effects such as dizziness and nausea at worst. However, the industry is poorly regulated, meaning countless products on the market break the rules and contain excessive levels of THC.
One study found high THC levels in over 20% of the products tested by the researchers. THC is the most abundant intoxicating cannabinoid in marijuana and remains a federally illegal Schedule I substance according to the Controlled Substances Act. It is legal for medicinal use in over two-thirds of states, with more than one-third of states now allowing recreational use of marijuana.
However, Texas is one of the states without a proper MMJ program. If you buy CBD in Texas and the products have no certificate of analysis (COA), there's a possibility you could be inadvertently breaking the law. According to federal law, Cannabis sativa L. plants containing more than 0.3% THC are classified as marijuana.
In Texas, being caught in possession of ANY amount of weed is a misdemeanor offense that could see you spend six months in prison. Things get even more serious if you buy CBD gummies with excessive THC. When it comes to weed offenses, the state bases its charges on the entire weight of the substance. Therefore, if you have a large enough box of CBD gummies with too much THC, you could get charged with a first-degree felony and spend up to a decade behind bars if convicted.
Additionally, consuming CBD products with THC could cause you to fail a drug screening. Employers in Texas can legally terminate your contract should your test show signs of THC metabolites.
Final Thoughts on CBD Laws in Texas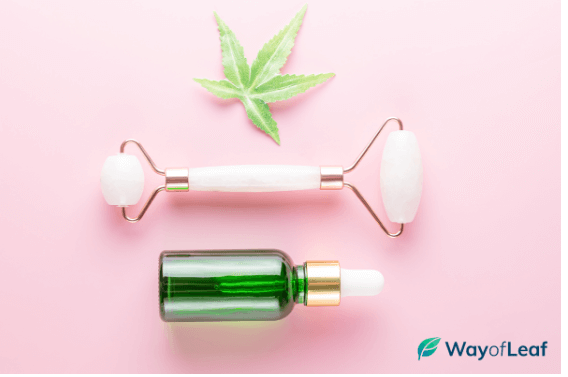 As long as the CBD products in question come from hemp and contain a maximum of 0.3% THC, they are legal in Texas. However, please ensure you buy from a reputable brand that has COAs with each product. Otherwise, there's no telling what's inside, and in Texas, if you use any product that has too much THC, you could lose your job and potentially face criminal charges.